By CCTV correspondent Nitza Soledad Perez
If you are what you eat, then we are all part Asian. That's the slogan of the first Asian culinary festival landing on the beaches of Miami, Florida.
For the first time in its history, the city of Miami, nicknamed the Capital of Latin America, welcomed an Asian culinary festival.
Danielle Chang, founder of Lucky Rice, said, "Lucky Rice is an Asian food festival that celebrates the culture of Asia from Taiwan to Thailand thru the lens of food and cocktails."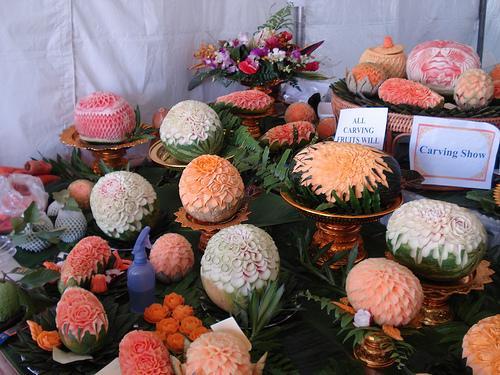 Asian culinary festival held in Miami
Danielle Chang, born in Taiwan founded Lucky Rice three years ago.
Danielle Chang said, "It is a truly long time journey cuz I am Chinese, born in Asia, and I always wanted to be able to bring that expression to the US so food is the most appetizing medium to do that."
It all started in New York and this year it expanded west to Los Angeles, Las Vegas, San Franciso and now Miami. Susur Lee was one of the culinary hosts of Lucky Rice and a very well known chef in the US and Canada. He's been participating in this festival since its inception.
Susur Lee, owner of several restaurants, said, "That is a great excuse to introduce Asian flavors, because if you look at Miami, you know the taste of Miami people love jalape, people love cilantro and that is very Chinese, very ancient very Sichuan."
Other non-Asian chefs participated in the event as well, mixing French training and Asian spices and the patrons seemed to really enjoy the Oriental flare.
Tricia Johnson, festival attendee, said, "It was a great success and I think people love Asian food and Miami people want to eat healthy so I think it will work well."
Thomas Balcker, festival attendee, said, "It is the first time that you have an Asian culture festival here in Miami, where you have amazing ideas and chefs from all over the world."
For many in the international community Miami is all about the Latino culture, but despite the small Asian population in the city, the most famous restaurants are Asian oriented, a very good reason for the first installment of this Asian culinary festival.
Editor:James |Source: CCTV.com