Finally, to a find that's being called historic, not to mention prehistoric. It happened in a park in the U-S state of Utah back in 2009. Believe it or not, a high school student found what scientists are calling a huge discovery.
The Western U.S. is a really great place to find fossils.
Funny he mentions age, because that's what makes this story so significant, some would say pre-historic.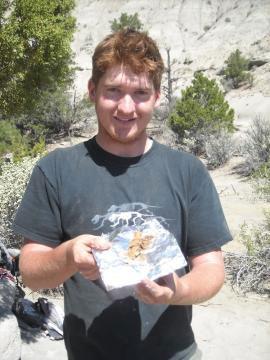 California high school student discovers
baby dinosaur
No, not just the age of the rare fossils found.
but also the age of the fossil finders.
Here at the Raymond Alf Museum of Paleontology in Southern California there is a philosophy, no one's too young to find something millions of years old.

And they have a Paleontology program that immerses students in the study of dinosaurs from examining fossils, to prospecting them in places like Escalante National Monument in Utah.And boy, did they ever! While prospecting in 2009, a protruding piece of something caught the curious eye of 17-year-old student Kevin Terris.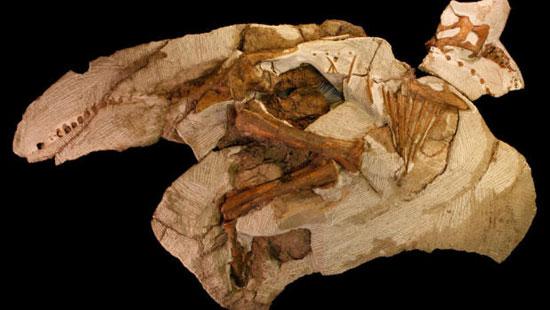 California high school student discovers baby dinosaur
And while it looked insignificant Dr. Andrew Farke knows, looks can deceive.
Not just a complete dinosaur skeleton,but a rare one that would take an entire year to dig-up and airlift-out.
The Peraceralophous walked the earth about 75 million years ago. Though it's a closer relative to the bird, it has a horn that strongly resembles that of a ram and instead of a means of defense, but it was used as a method of communication - the hollow horn emitting a trombone-like noise that sounds a little something like this ,or this .
But Scientists say this dinosaur -- known as "Baby Joe" - likely couldn't blow his undeveloped horn. Experts say Joe was just an infant- a young male with so much life to live.

Seems the same could be said for the California teenager who's made a scientific contribution far beyond his youth, surpassing the accomplishments of far more experienced paleontologists.
Related stories
Editor:James |Source: CCTV.com