At the Shanghai World Expo, a couple of bodiless plum vases made by Shen Zhenghao more than one hundred years ago will be exhibited in Fujian Hall from May 1st to October 31st.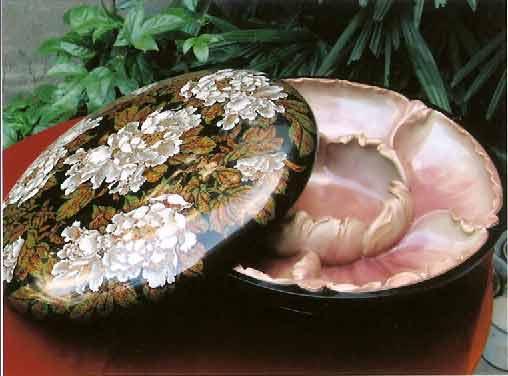 Fuzhou bodiless lacquerware
In February 2010, Fuzhou's bodiless lacquerware Industry Association recommended these two vases to the Fujian Province Preparatory Committee of the Shanghai World Expo.
These two vases were made using a technique unique to Fuzhou. Before coloring, the artisan crushes the foil and then mixes it with paint. After that, girls younger than 18 years old will tap the color onto the surface of the vase. This technique is rare in making lacquerware.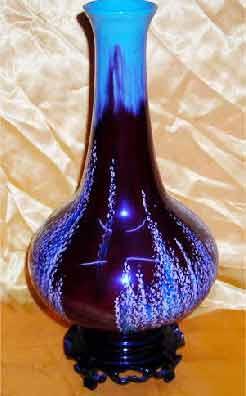 Fuzhou bodiless lacquerware
Due to its light, delicate and fading-resistant qualities, Fuzhou bodiless lacquerware, jewelry enamel and Jingdezhen porcelain are listed as one of the "Three Treasures" of China's traditional handicrafts(the other two being Beijing cloisonné and Jingdezhen porcelain). Fujian lacquer has been exhibited in eight World Expos and won awards.
The bodiless lacquerware starts with a body of clay, plaster or wood. Grass linen or silk is pasted onto it, layer after layer, with lacquer as the binder. The original body is removed after the outer cloth shell has dried in the shade. It is then smoothed with putty, polished, and coated with layers of lacquer. After being carved with colorful patterns, it becomes extremely light. Fuzhou bodiless lacquerware is moisture-proof, resistant to heat, acid and alkali, and its colour and luster are highly durable, adding beauty to its practical use.