What is the state banquet? The state banquet is the formal banquet for entertaining the head of state or head of government. The state banquet is mysterious to ordinary people, especially China's state banquet.
China's state banquet is generally set up in the Great Hall of the People. The banquet hall here can hold 5000 people at the same time. The dish of China's state banquet has gathered the cooking style all over China. For the taste suitable for the presidents of various countries, several generations of cooks improve the dish of state banquet meticulously. There are very harsh hygienic requirements in China's state banquet, for example a cook should change 20 pairs of gloves to cook a dish, and washing hands must pass six procedures. Now I lead you to experience the mysterious China's state banquet.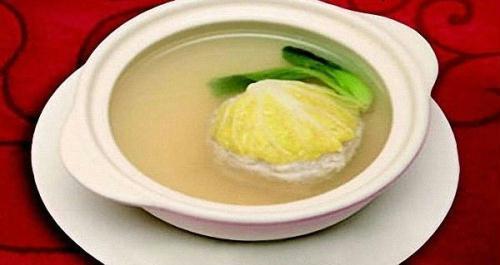 Lion's Head (large meatball)
This is one of Premier Zhou En Lai's favorite state banquet dishes (Premier Zhou Enlai is the first Premier of China). This dish selected choiceness streaky pork and cut into small particles by hand, and the top clear soup of state banquet. The shape is plump, just like male lion's head. Therefore, it's named as "Lion's Head".