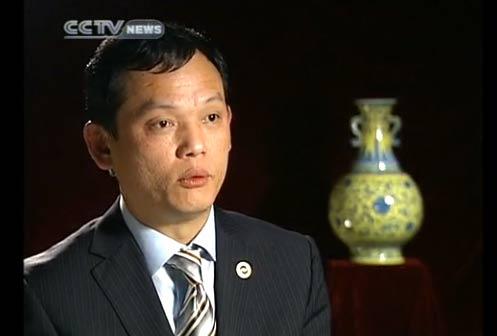 Wang Fuming, Chairman of Shanghai Oriental Pawn
Wang Fuming runs a pawnshop in Shanghai. But it's no typical pawnshop. Normally, customers go to such shops to earn some money on used belongings they no longer want... but at Mr. Wang's store, customers come to shop. It has even become a financing channel for small companies.
This is Wang Fuming. Since he runs a pawnshop and takes care of money matters, his friends call him "shopkeeper". Although he runs a pawn business, many customers come to his shop, not pawn their belongings, but to buy goods.