Watch Video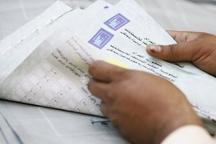 Play Video
There are growing calls from Iraqi lawmakers, that an election recount be conducted fairly and accurately. Meanwhile, Iraqi citizens are holding hopes that using every legal measure to ensure the results of March's election, will serve the interests of the country.
Khalid Al-assadi MP, State of Law Alliance, said, "What's striking is that there is an objection or an attempt to take the longest period of time in this process and this is not acceptable. Actually we need accuracy in the manual re-sorting and recounting process, but it should not take a long time, because that will bring suspicion that does not serve the results of the electoral commission."
Iraqi Citizen, said, "The law is derived from the constitution, so that the resorting and recounting process should not create any problem according to the legal and constitutional aspects. It's not fair to compare democracy in Iraq with the rest of the world. We have a society which passed from a regime to another, so our democratic culture is still weak."
Editor:Du Xiaodan |Source: CCTV.com