Watch Video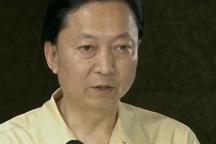 Play Video
Japan's prime minister, Yukio Hatoyama has said for the first time that at least part of a key US military base will remain on the southern island of Okinawa. His comment on Tuesday broke from his past promises to the base outside the island.
On his first visit to Okinawa as prime minister, Yukio Hatoyama said moving all of the Futenma Marine air-field would be impossible.
He acknowledged the government has been unable to come up with any other viable alternatives to Nago, the proposed relocation site in the north.
The prime minister asked for local residents' understanding in keeping some of the base's functions on Okinawa, while possibly moving other functions outside the island.