Watch Video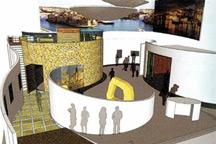 Play Video
The Shanghai World Expo is celebrating Maltese Pavilion Day. The pavilion educates visitors on Malta's history, while promoting better urban living.
Under the theme of "Eight thousand years - A Life Center", the pavilion has various sections with intelligent lighting and audio-visual systems. Portable booths, various sculptures, and giant rocks are among the highlights of this pavilion.
Friday also marks the beginning of China's Hebei Activity Week, featuring traditional and modern folk dances, acrobatics, local operas and puppet performances. Elsewhere inside the Expo park, seven foreign currency exchange stations have opened. Visitors can exchange nine kinds of currency and seven types of traveler's checks for free.