Watch Video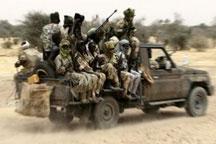 Play Video
Sudan's army say they have seized a key rebel stronghold in Darfur and killed 108 insurgents. It deals a heavy blow to already floundering peace talks in the remote western region.
Local television showed senior military officials after the clashes in Darfur's western region of Jabel Moun. But the rebel Justice and Equality Movement, or JEM, dismissed the army's report, saying it had voluntarily withdrawn from Jabel Moun days earlier.
JEM suspended peace talks with the government last week and accused it of failing to honor a peace deal signed in the Doha in February. Sudanese authorities responded by accusing JEM of attacking villages in north and south Darfar in recent weeks.
Editor:Zhang Ning |Source: CCTV.com