Watch Video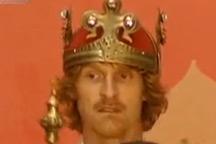 Play Video
The Czech Republic is known for its stunning natural scenery and numerous historical and cultural landmarks. Because of its reputation, the country is often called the garden of central Europe. That's why its displays at the Expo are presented in a way that inspires visitors to leave nothing but footprints.
Greeting the visitors at the Czech Pavilion is a spectacular kaleidoscopic view presenting the Gems of the Czech Republic. It's a sphere-shaped video screen that plays images of the 25 most proud heritages of the central European country.
The name of the Czech exposition is "Fruits of Civilization," and following the spirit of the World Expo motto "Better City - Better Life," the Czech Republic presents a crossroads of thought, cultures, values, and technologies that it creates and preserves.
The individual expositions within the national pavilion are placed in 22 modules, each measuring 4-by-4 meters. The majority are suspended above the undulated grassy countryside and create the impression of levitating city tower blocks reflecting the harmony between the city and nature. The exhibition topics range from art through design...up to urbanism and science...and many of them are interactive.
The Czech Republic pavilion is ideally located on the European square near the Sky Walk, the main visiting route for EXPO 2010. The pavilion's facade is a stylized map of the historical city of Prague, consisting of over 60 thousand hockey pucks - symbols of Czech sport and business success.
Editor:Zhang Ning |Source: CNTV.CN