Watch Video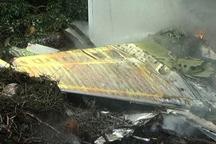 Play Video
An Air India Express passenger plane has crashed in Mangalore in southern India. Officials say at least 160 people on board have been killed and there are only 6 or 7 survivors. They've all been rushed to hospital and are in a critical condition.
The flight from Dubai reportedly overshot the runway and crashed in bad weather about 6.30 local time on Saturday morning. The plane caught fire as it slammed into a gorge about 10 kilometres away from the Mangalore airport. It's considered one of the most difficult airports in the world to take off and land due to the surrounding hills and terrain. As you can see from our pictures, firefighters are still at the crash site trying to extinguish the blaze.
Ambulances are also there in the hope rescuers will find more survivors. We'll bring you more details on this breaking news as we get them.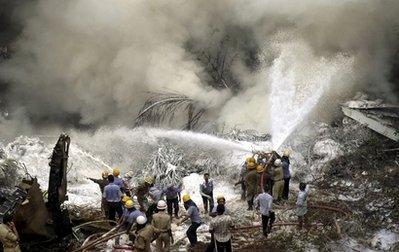 Indian firefighters and rescue personnel try to extinguish the fire
around the wreckage of an Air India plane that crashed in Mangalore,
in the southern Indian state of Karnataka, Saturday, May 22, 2010.
The plane arriving from Dubai crashed Saturday morning after it
overshot a runway while trying to land in southern India, and
officials feared as many as 160 people on board were killed.
(AP Photo)
Related stories