Watch Video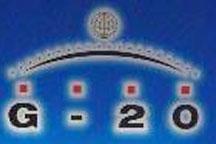 Play Video
Finance ministers and central bankers from the world's leading economies have agreed on the need to cooperate in fending off financial market turmoil and keeping the world economic recovery on track.
In a statement that will serve as an outline for talks later this month in Toronto, the Group of 20 endorsed rescue policies for Europe and the need to rebalance growth by supporting more domestic demand and greater trade by developing countries.
Jeung-Hyung Yoon, S. Korean Financial Minister, said, "The recent events highlight the importance of sustainable public finances and the need for our countries to put in place credible, growth-friendly measures, to deliver fiscal sustainability, differentiated for and tailored to national circumstances. Those countries with serious fiscal challenges need to accelerate the pace of consolidation."
The agreement was reached in South Korea's second largest city of Busan. It included no major new initiatives, but it bridged differences over details of far-reaching financial reforms with calls to step up regulatory changes and cut back on massive budget deficits.
"The global economy continues to recover faster than anticipated, although at an uneven pace across countries and regions. However, the recent volatility in financial markets reminds us that significant challenges remain and underscores the importance of international cooperation." Jeung-Hyung Yoon said.
The group welcomed measures taken by the European Union, the European Central Bank and the IMF, including a one trillion dollar bailout, to help countries cope with the fallout from unsustainably high debt levels.
The G-20, founded in 1999, shifted its focus to crisis management after the Lehman Brothers collapse. In addition to its annual finance meetings, it has been holding summits since late 2008.
Editor:Zheng Limin |Source: CCTV.com