Watch Video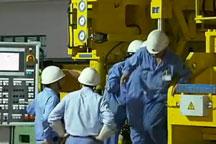 Play Video
The Ministry of Human Resources and Social Security is going to have a collective bargaining system on wages included in mapping out regulations on salaries. The aim is to protect the interests of hundreds of millions in the work force.
For most employees in Beijing, compensation mainly consists of two parts: salary and bonus.
In most cases, it's the companies who set wages and decide your bonus based on your working status.
And that's why many people have no idea about a collective bargaining system for wages.
"Negotiation on wages? Never heard of it." Beijing resident said.
"It exists in theory. But it's the company who eventually decides."
But it's a different story in this factory in Guangzhou, capital of southern China's Guangdong province.
Staff here want bigger allowances on business trips and fewer professional tests.
After negotiations with their company, the employees got an average pay increase of 15 percent.
Chen Bei, Vice Manager of Guoyan Machine & Equipment Company, said, "To run an enterprise is not just to deal with the relations between employer and employees. If there are frequent changes in mid-and-high level management, it will have a negative impact to our company. So we hope pay rises will raise potential value."
But experts point out the collective bargaining system does not automatically mean higher wages.
Zuo Xiangqi, Law Expert, said, "A collective bargaining system is not designed to increase one's salary. It's a re-standardization of the regulation wages."
And it's not all about money.
The new system brings more voices into the management of an enterprise.
According to official statistics, over three-fourths of 13-hundred small and mid-sized enterprises surveyed in China currently lack such system.
It's hoped the mechanism will help balance income distribution and protect the rights of hundreds of millions in the work force in China.
Editor:Zheng Limin |Source: CCTV.com