Watch Video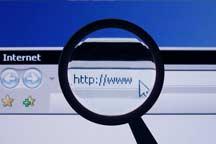 Play Video
The Chinese government has published a white paper on its Internet policy, stressing the guarantee of citizens' freedom of speech.
Internet accessibility will be raised to 45 percent of the population in the next five years according to the white paper issued Tuesday by the Information Office of the State Council.
The white paper introduces facts about the development and use of the Internet in China. It also elaborates on the country's basic policies on the Internet.
The Chinese government actively advocates and supports the development and application of the Internet across the country, the paper says, stressing the government's basic Internet policy: active use, scientific development, law-based administration and ensured security.
The Chinese government will constantly adjust relevant policies to better match the inherent law and objective requirements of the development and administration of the Internet, the paper says.
The 31-page document is divided into six sections: Endeavors to Spur the Development and Application of the Internet; Promoting the Extensive Use of the Internet; Guaranteeing Citizens' Freedom of Speech on the Internet; Basic Principles and Practices of Internet Administration; Protecting Internet Security, and Active International Exchanges and Cooperation.
The number of Chinese netizens has reached 384 million, 618 times that of 1997 with an annual increase of 31.95 million users.
Full Text: The Internet in China<<
Highlights of the White Paper:
China has 45,000 government Internet portals: white paper
China had established more than 45,000 government Internet portals by the end of 2009 to publicize government information, said a white paper issued by the Information Office of the State Council Tuesday. Full Story>>
China to make Internet accessible to 45% of population in next 5 years: White Paper
The Chinese government will try to raise the Internet accessibility to 45 percent of the population in the coming five years, said a white paper issued by the Information Office of the State Council Tuesday. Full Story>>