Watch Video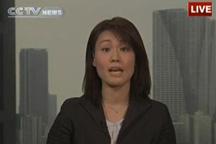 Play Video
For more on the situation in Japan, we're joined now by our CCTV correspondent, Shihori Komatsu, who's in Tokyo.
Q1: Hello, Shihori, we know that the Japanese Prime Minister elect Naoto Kan forms his new cabinet today. What challenges do you think the new government will face?
Q2: As the former finance minister, Japan's public expects much from him for reviving the country's economy. What measures do you think he will take to deal with the struggling economy?
Q3: Japanese people expect Naoto Kan to refresh the country's politics, and create a major breakthrough for the future of the Democratic Party of Japan. How do you think this is going to happen?
Related stories
Editor:Jin Lin |Source: CCTV.com