Watch Video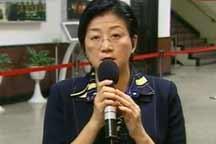 Play Video
For more on Chen Shuibian's reduced sentence, we are joined by an advisor to the New Party of Taiwan, Joanna Lei.
Q1: What's been the public reaction to the High Court's announcement?
Q2: The Taiwan High Court has reduced Chen Shuibian's sentence from life imprisonment to 20 years. Why was it reduced?
Q3: The sentence is the second made by the court. Is this the final one or will there be more?
Editor:Zhang Ning |Source: CCTV.com