Watch Video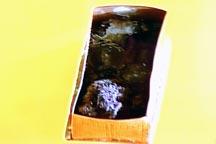 Play Video
The Stupa of Emperor Ashoka is the largest and finest ever found in China. Its complicated techniques are rarely seen because it was made a thousand years ago. Now we take a look at the stupa and how it was found.
Excavation work started three years ago.
A year later, archaeologists found the ruins of Changgan Temple, one of China's largest temples a thousand years ago.
They also found a secret underground chamber at the site.
A stone case was in the chamber characters show what's inside.
An iron box was found in the stone case.
Emperor Ashoka's stupa was in the iron box.
The stupa is 118-centimeters tall. The girth at its base is 184-centimeters. It's made of sandalwood, gold and silver. There are Buddhism stories carved on the stupa, inlaid with crystal, agate and colored glaze crystal beads.
Inside the stupa, there are two gold and silver coffins which are believed to contain Buddhist relics.
Besides the stupa, there are also many other treasures inside the iron box, such as silk, ancient bronze money, perfume and a colored glaze bottle.
Editor:Zhang Ning |Source: CCTV.com