Watch Video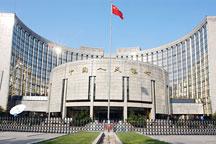 Play Video
China's central bank has announced it will reform the yuan exchange rate regime.
The move aims to enhance the currency's exchange rate flexibility and maintain the country's macroeconomic and financial stability.
The People's Bank of China made the decision based on the recent economic situation, market developments at home and abroad, and the balance of domestic payments.
The bank says stability of the yuan exchange rate has played an important role in mitigating the impact of the global financial crisis. It also stressed it has contributed significantly to the Asian and worldwide recovery, and demonstrated China's efforts in promoting global re-balancing.
The gradual recovery of the global economy has gained momentum on the back of the upturn of China's economy. That provided rational for the bank to proceed further with the yuan exchange rate's reform and enhance its flexibility.
Meanwhile, the bank says as the balance of payments account moves closer to equilibrium, the basis for large-scale appreciation of the yuan exchange rate does not exist.
The central bank will further enable markets to play a fundamental role in resource allocation, promote a more balanced BOP account and maintain a stable yuan exchange rate.
Related stories
Editor:Zhang Pengfei |Source: CCTV.com