Watch Video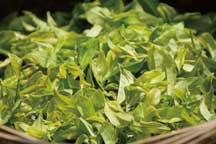 Play Video
Severe flooding has not only destroyed homes and farmland, but also taken its toll on the tea industry in eastern China's Wuyishan City, in Fujian province.
Thousands of hectares of tea fields have been destroyed, devastating one of the backbone industries of the local economy.
It looks exactly the same as ordinary tea, but it won't be hitting store shelves, instead it will be burned.
Days of heavy downpours submerged this entire plantation. Now that flooding has receded, the aftermath is a field of sand, trash and debris. The hardest-hit are thousands of hectares of tea, which is withering and turning black.
Farmer, Wuyishan City, said, "A huge wave hit and this is what we've got now. It's all useless."
When tea becomes drenched, it ferments, creating a breeding ground for bacteria. All this tea will not meet safety standards for drinking.
Li Yaohua, Deputy Mayor, Wuyishan City, said, "Every piece of drenched tea must be destroyed under supervision."
The devastating floods hit almost every chain of this key industry, with tea factories failing to escape the onslaught.
Workshops and storehouses in over 300 plants were immersed, leaving semi-finished products under water.
Summer is the busy season for the tea industry, but hundreds of producers are coming to grips with the aftermath. Many are facing challenges and grim prospects for the season ahead.
Editor:Zhang Pengfei |Source: CCTV.com