Watch Video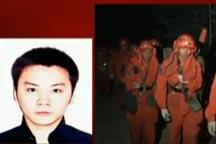 Play Video
For more on the forest fire in Heilongjiang, we are joined on the line by our correspondent Wei Fa'ce, who's at the site in Huzhong.
Q1. Please bring us up to date on the fire-fighting progress. Are there any difficulties?
Q2. What are the weather conditions today? Are temperatures still high?
Editor:Zhang Ning |Source: CCTV.com