Watch Video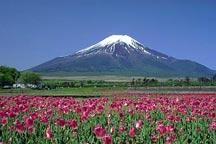 Play Video
Japan is an extremely popular tourist destination for Chinese. And the country is taking advantage of this, by easing individual tourist visa restrictions. A major change in the new policy is more relaxed financial requirements.
Under Japan's new visa policy, all its consulates can accept Chinese citizens' visa applications.
And 300 travel agencies in China, six times the number before, can help process the visas. Annual income requirements have been lowered by 60 percent to one hundred thousand yuan, making more people eligible to apply.
The most common itinerary offered by Chinese travel agencies now focuses on shopping, and lasts three to six days. It costs around 5,000 yuan.
Zhou Jing, chief of Japan Section, China Tourism, said, "During the summer holiday, we have designed routes for families with little kids. They can go to Tokyo Disneyland, as well as to Osaka. They can also enjoy the freedom of arranging their schedules themselves without travelling in a group."
Japan is a hot tourist destination. Applications for group travel in July are already closed. And prices for plane tickets and hotel rooms have risen with demand. Travel agents say income and language will still limit the number of individual travelers. Most Chinese will choose to go in groups.
Editor:Zhang Ning |Source: CCTV.com