Watch Video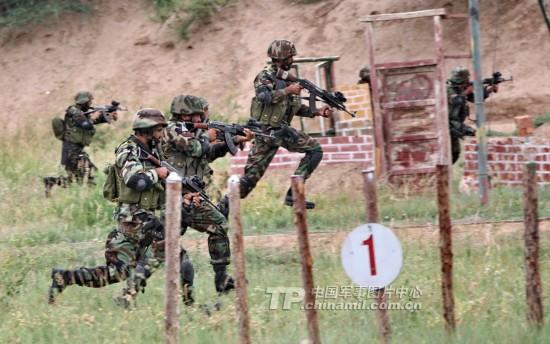 Play Video
The 7-day joint anti-terrorism drill by Chinese and Pakistani troops in northwest China's Ningxia Hui Autonomous Region has entered its third day.
This year's drill, code named "Friendship-2010," is the third of its kind between the two nations in six years. Some 200 soldiers from the two countries attended the exercise.
In Saturday's stage, troops from both sides joined together in two companies, led by Chinese and Pakistani commanders. They raced to drag boxes, lifted wood and barbells, and compared wrestling skills, in order to learn from each other.
One major from Pakistan's army says such training is very effective, because the two nations train soldiers and develop skills in different ways. He says his force will bring back training methods from China, and incorporate them into their own training.
No interpreters took part in the joint drill, but the two sides communicated well with each other through gestures.
Chinese army officer Wang Qingxin said, "While training our wrestling skills, the two sides coordinated well. There haven't been any language inconveniences. It's like they've been training together for a long time."
The joint exercise holds profound and far-reaching importance in consolidating the friendship between the two countries and armies, by upgrading their capabilities in fighting terrorism together, and safeguarding regional peace and stability.
The drill is also expected to help promote military understanding and mutual trust, while enhancing military exchanges and cooperation between the two sides.
Related stories
Editor:Zhang Ning |Source: CNTV.CN