Watch Video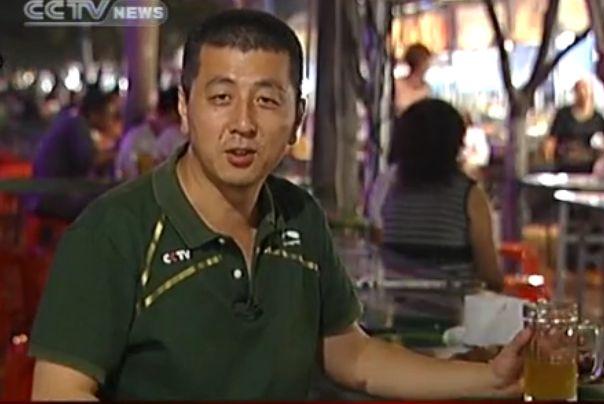 Play Video
While many places in eastern China are seared by hot weather, people in Xinjiang can enjoy night market barbecue treats. These evening bazaars have become one of the top tourist attractions for visitors, and a symbol of amity between various nationalities.
Lao Guo has been running his small outdoor barbecue restaurant in the Starlight Market for more than 10 years. The food he provides is typical Muslim fare.
The restaurant serves hundreds of customers every day. Even though today's guest total is lower, he still looks happy enough to work on his barbecue.
Lao Guo, Hui Native, said, "I'm very proud of the food I serve. It's Monday, so there are fewer guests than on Sunday. If you came yesterday, the market was even more crowded."
Lao Guo has some special guests this evening. Ajay Minocha and his family are tourists from India.
They came to the market only two hours after their arrival.
Mr. Ma lives near the market. He is a frequent visitor to the popular venue, and Lao Guo's barbecue stall.
Mr. Ma said, "I just don't want to cook at home in the summer. It's convenient to eat here with my family. I come here at least three or four times a week."
Starlight is the first, and maybe still the largest night market in Urumuqi. More than 500 stalls line up on both sides of the streets. Different food flavors and hawking accents permeate throughout the entire location.
Aizizi, Uygur Native, said, "I am from Aksu. My roast lamb tastes good."
The market serves nearly ten thousand people every night.
Editor:Zhang Jingya |Source: CNTV.CN