Watch Video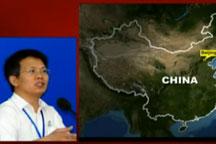 Play Video
To further discuss China's aging population , we're now joined on the line by Professor Duan Chengrong. He is the director of the Institute of Population Research at Renmin University of China. Hello, Professor Duan. Thank you for joining us.
Q1: China will carry out its sixth nationwide census in November. The eight-month-long process will involve 6 million people to gather census figures. What is the significance of this major project?
Q2: China, as the world's most populous country, has been adopting "family planning" policies over the past two decades. What's your take on the achievements the country has made on population control?
Q3: A pressing issue facing China, as well as the rest of the world, is the challenge of caring for an aging population. How do you think countries, like China, can maintain rapid economic growth with an increasing aging population?
Related stories
Editor:Zheng Limin |Source: CNTV.cn