Watch Video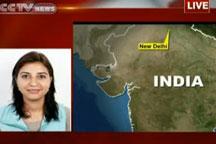 Play Video
For more on the train crash in India, we are joined by our correspondent Shwehta Bajaj reporting from New Delhi.
Q1. Hello, Shwehta. What's the latest on the rescue operations following the accident? Has the death toll risen?
Q2. This is the second major train crash in the state of West Bengal in as many months. In May an attack on a train in the same state killed more than 70 people. Is there specualtion that this crash may be another deliberate attack?
Thank you Shwehta. That's our correspondent Shwehta Bajaj in New Delhi.
Editor:Zhang Pengfei |Source: CNTV.CN