Watch Video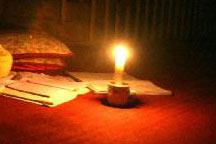 Play Video
The international community has poured 60 billion US dollars into the reconstruction of Afghanistan since 2001. The goal is to transform Afghanistan into a modern nation, but still electricity flows to only a fraction of the country's 29 million people.
When darkness comes, there is not much Abdul Rahim and others living in southwest Kabul can do.
Without lights, they cannot work, and their children cannot play.
Abdul Rahim, Kabul resident, said, "Day and night, we are counting the minutes until we will finally get electricity. In my opinion, if there is no electricity, life has no meaning."
The setbacks stretch far beyond Kabul.
According to data from the country's utility corporation, fewer than half a million of the country's 4.8 million households are connected to the ailing national power grid.
In the run up to the 2009 presidential election, the US signed an agreement with the Afghan government to use diesel and provide more electricity.
A diesel-fueled power plant built to deliver electricity to more than 500,000 residents of the capital, now sits idle.
ShoJauddin Ziaie, Vice Minister for Water & Energy, said, "We are not using it because we have enough power from abroad and it is cheaper. This power plant is too expensive for us."
So Afghans improvise at home. Many hotels and businesses also rely on their own generators for power.
For them, each nightfall is a reminder of promises not kept.