China is facing a crucial flood control challenge. A swollen tributary of the Yangtze River has unloaded into a major reservoir in the central provinces of Henan and Hubei. Full Story >>
Watch Video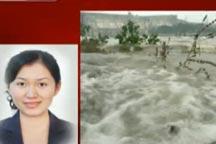 Play Video
For more on the situation of the main rivers in central China's Hubei province, we're joined on the phone by our reporter Wan Xinghua, who's in the provincial capital Wuhan.
1. Can you update us on the water levels of the Danjiang and Hanjiang Rivers? The Hanjiang meets the Yangtze at Wuhan. Is there any threat to the city?
2. Can you brief us on the local government's flood control efforts?
Editor:Zhang Ning |Source: CNTV