Watch Video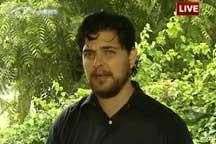 Play Video
For more latest, we can talk to our correspondent Danial Khan has been following Wednesday's Airblue crash in Islamabad. Hello Danial.
Q1. While as the victims' families are deep in sorrow and eager to identify their relatives, how is the identification work going?
Q2. How is the investigation progressing on the black box found at the crash site? Has any clue been found as to what might have caused the plane to come down?
Q3. Although bad weather is thought to be the most likely cause for the crash, authorities haven't ruled out sabotage. What are more can you tell us about this possibility?
Thank you very much, Danial Khan reporting live from Islamabad, Pakistan.
Related stories
Editor:Zhang Pengfei |Source: CNTV.CN