Watch Video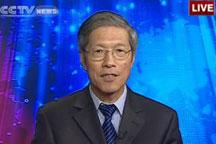 Play Video
For some insight into tensions between Israel and Lebanon, we're joined by our current affairs commentator, Professor Tao Wenzhao from the Tsinghua Center for China-US Relations. Welcome, Professor Tao.
Q1: Tuesday's deadly clash has killed both Lebanese and Israeli soldiers. It's the most serious violence along the frontier in four years. Do you think the tensions will escalate to a war as they did in 2006? Why?
Q2: How will this conflict affect the Mideast peace process, and Israel's relationships with its neighbors?
Lebanon, Israel troops clash on border
Ever since Israel's war with the Lebanese-based Hezbollah four years ago, there have been constant warnings from both sides that a return to violence is just around the corner...<Full story>
Editor:Zhang Pengfei |Source: CNTV.CN