Watch Video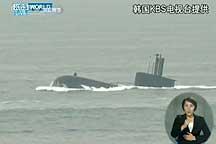 Play Video
The US-led United Nations Command and DPRK military authorities are meeting for their fourth round of colonel-level talks over the sinking of a South Korean warship.
The two sides will continue to discuss the date and topics of their upcoming general-level talks. 16 general-level talks have been held since 1998 as part of a trust-building measure.
The last was in March 2009. The UNC and the DPRK have held four colonel-level talks on the fatal sinking of the Cheonan on March 26th. No agreement has been reached. Pyongyang says the UNC cannot be neutral, as it's led by the US.
Related stories
Editor:Zhang Jingya |Source: CNTV.cn