Watch Video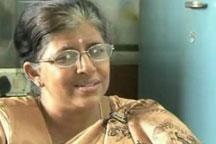 Play Video
Another group of scientists has weighed in on speculation over the origins of the superbug. Indian experts point out that similar cases have been found in other parts of the world.
The NDM-1 is becoming common in Bangladesh, India, and Pakistan. 50 cases have been reported in Britain. The study in the Lancet journal says it was imported from India.
Indian experts disagree.
Dr. Padma Krishnan, Professor Dept. of Microbiology, Madras Univ., said, "This type of resistance is there and we have to find ways to tackle it, but it is not confined only to this particular geographic location. It is also present in other parts so since there is a lot of intercontinental or other travel by a lot of people these days. So this type of transmission could happen from any country to any other country."
Indian has become an emerging medical tourism destination in recent years.
Prices in the country's modern hospitals are just a fraction of those in the West.
As for the superbug, Indian experts are optimistic. They say more combination therapies could be developed to tackle this deadly genes.
Supriya Upadhyay, Research Scholar, Microbiology Dept., Banaras Hindu Univ., said, "Such resistance mechanisms have been found in other countries and treatment has also come."
The Indian Health Ministry contends that the country is not threatened by the superbug, and is still safe for foreign tourists.
Superbug case reports make headlines
The superbug, a gene called NDM-1, is making headlines around the world. Many cases have been reported in India, Britain, Canada, and the US, with scientists saying there are almost no drugs to treat it...<Full story>
Editor:Zhang Pengfei |Source: CNTV.CN