Watch Video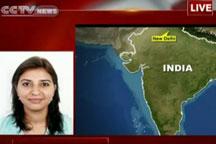 Play Video
For more on the superbug story, we're joined by our correspondent Shwehta Bajaj, who's in New Delhi.
Q1. Hello, Shwehta. What's the public reaction to this superbug controversy in India?
Q2. Will this have any effect on the country's booming medical tourism industry?
Thank you very much. That's Shwehta Bajaj reporting live from New Delhi, India.
Superbug case reports make headlines
The superbug, a gene called NDM-1, is making headlines around the world. Many cases have been reported in India, Britain, Canada, and the US, with scientists saying there are almost no drugs to treat it...<Full story>
Editor:Zhang Pengfei |Source: CNTV.CN