Watch Video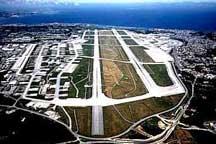 Play Video
US and Japanese experts have finished a report into the relocation of a US Marine Base away from the heavily-populated Futenma city in Okinawa, Japan.
Military authorities of the two countries have spent the week working together on the design and layout of the base, which will be moved to the coastal area of Nago. The US wants to build two runways, but Japan prefers one. A decision will be made later. Relocation of the base has been a controversial political issue between the two countries.
Last year, the Democratic Party of Japan, or DPJ, promised to move the base out of Okinawa, or even abroad. But, the DPJ changed its mind after taking power. Further Ministerial and Vice-Ministerial talks will be held in the near future. The Japanese government will release the experts' report to the public in the next few days.
Editor:Du Xiaodan |Source: CNTV.CN