Watch Video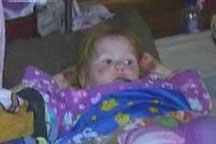 Play Video
Residents of the New Zealand city of Christchurch prepared for an uneasy night on Saturday, hours after a powerful magnitude-7.1 earthquake rocked the South Island earlier in the day.
A state of emergency was declared and army troops were on standby to assist after the quake.
Meanwhile, rescue workers set up accommodation centers at schools in suburban areas to house hundreds of people forced out of their damaged homes.
Henry Jasewell, supervisor of Emergency Center, said, "We have had 95 people turning up, and out of that I think 60 persons are staying here overnight."
Officials ordered residents who didn't need temporary accommodation to stay in their homes until Sunday morning.
The curfew would help prevent people from going near about 120 inner-city buildings that were badly damaged in the early morning quake.
Henry Jasewell said, "It's displaced people from their houses who have been damaged, roofs collided, roofs going down, their cars are stuck or something or they can't get into their houses or the police have evacuated certain areas of Christchurch, so obviously they can't go back, and most importantly the people who actually do end up staying here are the ones who can't go to family or friends."
Up to 90 extra police officers were flying to Christchurch to help and troops were likely to join the recovery effort on Monday.
Authorities say initial assessments have suggested it could cost at least 1.4 billion US dollars to repair the damages.
Editor:Zhang Ning |Source: CNTV