Watch Video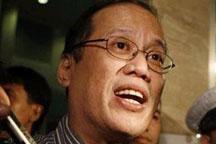 Play Video
The Philippine president has expressed hope that a government recommendation to punish officials over last month's hostage standoff will repair strained ties with China. The recommendation came in a report on the incident in which 8 Hong Kong tourists were killed.
The administration of President Benigno Aquino has submitted a report on its investigation into the August 23rd hostage crisis to Chinese Ambassador Liu Jianchao.
Philippine officials say they hope the report prepared by the Incident Investigation and Review Committee, or IIRC, provides answers to the questions raised by the families of victims, as well as other parties.
The 83-page report is based on survivor and eyewitness accounts. It indicates the timeline of the hostage crisis and clarifies the responsibilities of those involved.
President Aquino says the report can prevent any possibility of miscommunication, or misunderstanding.
Aquino said, "I think we started the process of healing from the time that we apologized. This is a manifestation of the concrete actions that we have taken to bring justice to all the victims of this tragedy."
Appended to the report were nine folios containing transcripts of the hearings, testimonies, forensic documents, and other information gathered by the IIRC.
The report recommends criminal and administrative charges against at least 12 people, including the Manila mayor, the recently-retired national police chief and some journalists.
Justice Secretary Leila de Lima said it will not take long for the government to release the report to the public.
Related stories
Editor:Zhang Jingya |Source: CNTV