Watch Video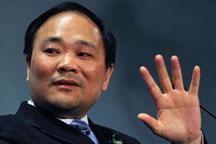 Play Video
Global automotive companies have become increasingly interested in car markets in newly-emerging economies such as China. During the ongoing 2010 Motor Show in Paris, the world's biggest auto market has enjoyed global attention.
A wide variety of newly designed cars have made their debut on the stage of the Paris Motor Show. The goal is to expand their consumers to a larger range into vigorously developing auto markets such as China's.
China's auto market has enjoyed stable and constant development, while European auto markets have shrunk drastically after the global financial crisis. Under such circumstances, foreign car makers are trying to expand their market to China to alleviate the economic depression.
Head of Citron Int'l Sales & Cooperation Dep. said, "China is a huge auto market. Citron has great confidence in China. Our goal is to sell over 200,000 cars in China. And it is believed that China will become Citron's largest auto market in the world."
As one of the five biggest Motor Shows in the world, the Paris event has provided a window for global vehicle manufacturers to take a look at the latest developments of the automotive industry.
Chinese auto makers have made great efforts to take this precious opportunity to popularize themselves. Geely Automobile Company is no exception. It successfully completed its merger and acquisition of Volvo in August this year.
Li Shufu, Chairman of The Board of Geely Automobile Holding Ltd, said, "We have made a fully-planned strategy to direct the development of Volvo. We will strengthen and expand the traditional market position of Volvo in the US and European countries. Furthermore, it's also our top priority to support the leading role of Volvo in the field of using safe and environmentally-friendly energy."
Meanwhile, Foreign auto companies are also becoming more optimistic about China's manufacturing strength and automotive technologies. Some French car manufacturers have launched branches and made car accessories in China. It's highly believed that "Made-in-China" products will help European companies benefit.
Editor:Zhang Jingya |Source: CNTV