Watch Video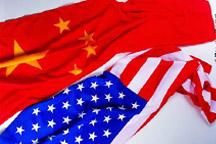 Play Video
To talk more on the ASEAN Summit and China-US relations, we're joined by current affairs commentator Mr. Raymond Zhou, who is a columnist from China Daily. Hello Raymond,
Q1, As we mentioned earlier, Hillary Clinton insisted China and the US are working together for a positive, cooperative, and comprehensive relationship. However, on the other hand, when she met with Japanese FM, she supported Japan on the Diaoyu Islands issue. Besides this, China is still under the pressure of the yuan revaluation, which was led by the US. Do you think that US is trying to "contain" China, which was Clinton has said the US is not seeking to?
Q2, Clinton will be visiting south China's Hainan Province after her trip in Hanoi. It is said to be a "warm-up" trip to prepare for Chinese President Hu Jintao's visit to the US next year. Quite a few top officials from both sides will meet together, and what do you think are the main issues they will be discussing?
Editor:Yang Jie |Source: CNTV.CN