Watch Video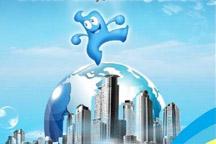 Play Video
People from all walks of life are looking toward the long range benefits the host city and country are expected to reap, after the experiences and lessons of the past six months. For more of what they are saying, let's cross live to our reporter, Guan Xin, who's standing by in Shanghai. Hello Guan Xin ...
Q1: The Shanghai World Expo is expected to have far-reaching effects on the city's future. Since you've talked to a number of scholars and economists over the last few days, how are they assessing this event's impact on the area's continuing urban development?
Q2: How about peopele in Shanghai? What have they told you about their future expectations, as well as their concerns, as efforts are made to make "Better City, Better Life" a tangible reality?
Related stories
Editor:Yang Jie |Source: CNTV.CN