Watch Video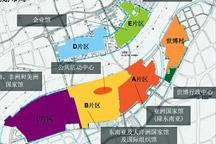 Play Video
The Shanghai World Expo has become an event where nations can offer indigenous future living solutions. This is best represented in the Urban Best Practices Area, where high-tech gadgets and green innovations hold a shared purpose -- to make cities more livable. As the showcase now comes to an end, Wang Guan investigates how well these initiatives have translated into strategies that can improve metropolitan quality across China, and around the globe.
This year's World Expo has been a stage for proposing answers to pressing urban issues. For the first time ever, 60 of the world's most livable cities and towns were invited to participate to share their experiences.
Some boast homes totally powered by renewable energy sources ...
Several offer creative approaches to effectively easing traffic congestion ...
And others promote traditional and simple ways to improve the environment ...
At the end of the six-month event, let's find out how close these solutions are to becoming reality in China.
According to Director Sun, three-thousand delegations consisting of 90-thousand senior officials from across the country have visited these model cities, and signed mutual cooperation deals.
From cities like Tangshan that have been plagued by industrial pollution, representatives came and partnered with the Swedish town of Malmo. The latter agreed on transferring waste disposal and recycling technology to the Chinese city.
Related stories