Watch Video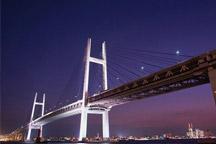 Play Video
With more than half of humanity residing in urban areas, harmonious life in the world's cities is a key issue of our time. This topic has been given the highest priority at the Shanghai World Expo. As the event draws to a close, Guan Xin now tells us, it's providing a precious legacy for the host municipality's future development path.
Shanghai ... China's most prosperous metropolis ...
Behind the theme "Better City, Better Life," the municipality is setting an ambitious target to become an internationally acclaimed urban area boasting a harmonious lifestyle.
But in a place which is advancing so fast, there are still undeveloped corners. Here in the Puxi District, we find an old residential zone.
Guan Xin, CCTV Reporter, said, "This is one of the oldest residential areas in Shanghai. Some of these houses are 100 years old. Many residents told me that the Expo opens a window for them, and they hope their living conditions will be further improved in the future."
Many citizens of Shanghai have spent their entire lives in these houses. The skyline of the Pudong District, and other prosperous commercial zones, often seem like an exotic backdrop to them ... not something tangible. Mr. Zhang says he has visited the World Expo Park, and watched the news coverage on TV, adding that the showcase gives him hope for a better future.
Mr. Zhang, Shanghai Resident, said, "The Expo is promoting the concepts of better city and better life. These houses we live in will soon be torn down. We will be relocated. We hope the living conditions can be improved after that."
In Shanghai, which has about 18 million inhabitants, plans to engineer a harmonious city are still at the starting point ... but at least the Expo has proposed exemplary models for sustainable design.
Mr. Ni, Shanghai Resident, said, "I think the World Expo provides an opportunity for all Shanghai residents to think deeply how to improve their lives, as well as how to lift their thoughts and ideas."
Guan Xin, CCTV Reporter, said, "Some people say Expo 2010 is an enlightenment of Shanghai's sustainable urban practices. Both the skyline changing with the new buildings, and the new open green spaces, mark a starting point for Shanghai's new development, which is aiming toward a better city in the Post-Expo Era."
Wu Zhiqiang, World Expo Park Chief Planner, said, "The entire Expo is a representative of the innovative spirit. This spirit is essential for our country to move from a traditional economy, to a society based on innovation. All these facilitates promoting green lifestyles, environmental protection, and energy conservation are legacies for the city's future."
The World Expo is coming to the close, but the development of the host metropolis won't stop. The municipality is expected to build on the legacy of this event during its future urban upgrades, to transform "Better City, Better Life" from a motto ... into a ubiquitous daily reality.
Related stories
Editor:Yang Jie |Source: CNTV.CN