Watch Video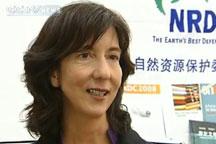 Play Video
The Natural Resources Defense Council is a US-based environmental NGO. It has been operating in China for nearly 15 years, to help the country create a cleaner and healthier environment, as it deals with challenges and looks to curb global warming. Our reporter, Shen Le, has talked with the founder of the organization's China program, and asked her about the potential of green energy in this country.
Q1: It's a pleasure to have you on the show, Ms. Finamore. How relevant is it to address renewable and sustainable energy sources in this country?
Q2: What's your observation of China's progress, and what are the challenges?
Q3: People have been talking about renewable energy for years. But still, much of the global economy is still powered by coal and oil, the traditional fossil fuels. What's the hold up?
Q4: Accepting the status quo of the country's dependence on coal, what do you think of the approach to improve existing coal combustion technologies, to make them cleaner and greener?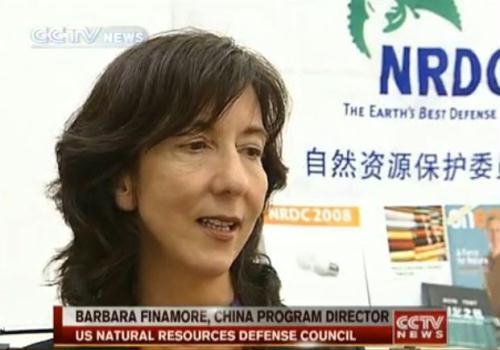 Barbara Finamore, China Program Director of US Natural Resources Defense Council
Studio interview: China's energy structure reform
Professor Liu Baocheng has more insight into China's green energy.
Q1: Professor Liu, green energy is now a hot topic in China. Does this mean the country is going through an energy structure reform?
Q2: What prospects is green energy facing with regards to the environment and the economy?
Editor:Zhang Jingya |Source: CNTV.CN