Watch Video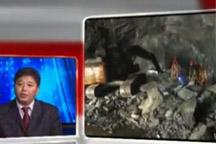 Play Video
Motuo in the Tibet Autonomous Region is the last isolated county in China. But that's about to change. The area is about to be linked to the outside world. A highway is being built and should be completed before 2012. The most crucial part of the project, Galongla Tunnel, was just completed when explosives ripped through the end of the 3,310-meter tunnel. Full Story>>
Now we are joined by Dawa Tsering, from the China Tibetology Research Center, who can give us his view on the highway project.
Q1: In your view, what impact will the road have on local people's lives?
Q2: We know you have witnessed the whole process of the road's construction. What has been the local reaction?
Editor:Zhang Ning |Source: CNTV.CN