Watch Video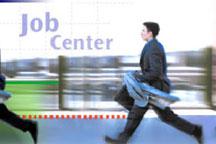 Play Video
The months of September through to November annually serve as a peak season for university graduates to find jobs. With the quest to find employment proving more difficult than ever, a variety of career workshops are emerging, and gaining popularity. CCTV reporter Xia Qiu tells us about the new trend.
Song Huayang majored in automotive engineering, and is going to graduate from Tsinghua University next year. As most of her colleagues are still looking for jobs, she has an offer from the Boston Consulting Group -- the world's leading advisor on business strategy, which has long been her dream job. She's one of the luckiest from more than 10-thousand candidates.
She enrolled at a career workshop in July, just before the job-hunting season. She says, without the training. she may have needed more effort to reach her goal.
Due to intense competition among Chinese young people in finding jobs, the career training market is growing. Bebeyond Career Workshop is one such training school, which is developing rapidly. Bebeyond trainers say, the number of trainees is increasing every year.
But some students claim the tuition fees for this kind of training are too high. It often costs 2,000 to 5,000 yuan to get several weekend lessons, sometimes the same as one or two months living costs. As for the universities, they say students can get the same knowledge and training on campus for free.
Sun Mei said, "Career planning courses have been set up at our university to help students learn more about themselves and working life. We offer students internship opportunities and social practice; invite HR and other experts to share their experience. We hope our students can develop their career skills from the first year of campus life."
Xia Qiu said, "Although everybody knows that, this kind of training is helpful for students to develop the skills to achieve their career objectives. The high cost of career workshops is, and will be the main barrier that prevents them from becoming more popular. So, maybe more targeted training lessons are needed in colleges. XQ, CCTV, Beijing. "
Editor:Zhang Jingya |Source: CNTV.CN