Watch Video
Play Video
Turning to Seoul now, where South Korean President Lee Myung-bak has said he is open to dialogue with the DPRK. He made the remarks in his nationally televised New Year address.
Lee Myung-bak, South Korean President, said, "The path toward peace is still open. The door for dialogue is still open. If the DPRK shows sincerity, we have both the will and the plan to drastically enhance economic cooperation along with the international community."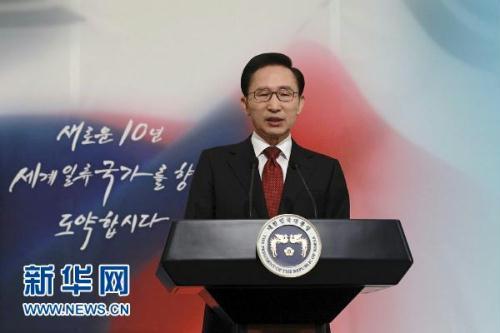 South Korea's President Lee Myung-Bak speaks to the nation at the presidential
Blue House in Seoul January 3, 2011. (Xinhua/Reuters Photo)
But Lee warned that any military aggression by the DPRK would be met with a strong response. His comments come two days after Pyongyang called for an end to confrontation with the South and urged dialogue. South Korea had previously brushed aside the DPRK's request for talks, saying it must be preceded by actions that show it was serious about abandoning aggression.
Related stories