Watch Video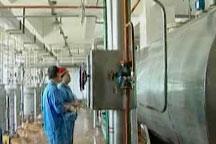 Play Video
China National Nuclear Cooperation ended 2010 on a high note, after successfully extracting uranium and plutonium from spent fuel. The breakthrough made on December 21st paves the way for China to sustain its uranium storage beyond 3-thousand years. Currently, the lifespan of fuel plants spans 50 to 70 years.
The new technology will make nuclear materials 60 times more efficient.
Under current nuclear power technology, only three-to-four percent of nuclear fuel can be used.
But the remainder, previously called "wasted materials", has much more power. During the heating period, it can generate new nuclear material.
Wang Jian, Chief Engineer of CNNC's Fuel Reprocessing Project, said, "We need to reprocess the spent fuel during the heating period to extract the recyclable part from burned material, as well as the newly generated part through a series of chemical processes. The next step is fuel assembly."
But the process is easier said than done. The current breakthrough comes after 24 years of trials and tribulations.
"We designed and built this facility by ourselves. It is 100 percent original." Said Wang Jian.
So far, only France, Britain, Russia, Japan and India have mastered the technology. But each country regulates these core technologies as classified.
The most common way in the past to deal with spent fuel rods was to put them in water-pressurized pool. However this poses the risk of a potentially devastating and costly nuclear leak.
Editor:Zheng Limin |Source: CNTV.CN