Watch Video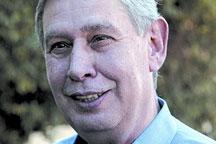 Play Video
And there will be a change in Israel's intelligence agency. Tamir Pardo, is to become the service's next leader. He will take over Thursday from his predecessor Meir Dagan, who has been agency's chief for 8 years.
The outgoing head of Mossad, Meir Dagan, was widely seen as responsible for a wave of covert actions including the sabotage of Iranian nuclear projects and the assassinations of Palestinian and Lebanese guerrilla leaders.
Dagan, a hawkish ex-general, took over Mossad in 2002 as part of an effort by then Prime Minister Ariel Sharon to hone more aggressive espionage.
Israeli prime minister Benjamin Netanyahu thanked him for his 8 years of service.
Benjamin Netanyahu, Israeli Prime Minister, said, "I want to thank you, on my behalf as the Prime Minister of Israel, on behalf of the government, on behalf of the citizens of Israel, on behalf of the Jewish people, for all the great and clandestine things that you did for us, for the security of Israel."
Netanyahu says the new man -- Tamir Pardo has "decades-worth of rich experience in the Mossad ... and is the right man to usher the organization through the coming years."
Pardo's appointment signals the Israeli government's confidence in the intelligence service despite fallout from the assassination of a Hamas commander in Dubai.
Joining Mossad in 1980, Pardo ascended the ranks to twice serve as deputy chief before resigning last year.
Editor:Zheng Limin |Source: CNTV.CN