Watch Video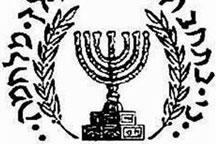 Play Video
Mossad is the national intelligence agency of Israel. Now let's take a brief look at its history.
Mossad was formed in 1951, and based in Tel Aviv. It was made a part of the prime minister's office, reporting directly to the prime minister.
In 1960, Mossad carried out one of its most celebrated operations, the kidnapping of Nazi war criminal Adolph Eichmann from Argentina. Eichmann was sentenced to death for his role in killing Jews in Europe.
Mossad's other operations include the assassination of several Arabs connected with the Black September terrorist group, which killed 11 Israel athletes in 1972 during the Munich Olympics.
But things changed in 1973, when Mossad agents mistakenly killed an Algerian waiter carrying a Moroccan passport. The agency confused him with the leader of Black September.
And in 1997, Mossad operatives attempted to assassinate Khalid Meshaal, a top political leader of Hamas. The operation failed and five Mossad agents were arrested. The incident forced Israel to release the founder of Hamas, Shaykh Ahmad Yasin.
Editor:Zheng Limin |Source: CNTV.CN