Watch Video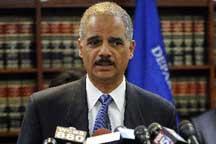 Play Video
The US has conducted the country's largest crackdown on organized crime, targeting New York city's 5 major crime families. More than 120 suspects face charges ranging from murder, extortion, and narcotics trafficking.
Among those arrested Thursday were union officials, two former police officers and a suspect in Italy. Authorities said the investigation was aided by informants who recorded thousands of conversations by suspected mobsters.
US Attorney General, Eric Holder, who personally made the trip to New York to announce the arrests, said high ranking members from several crime families were in US custody.
Eric Holder, US Attorney General, said, "This is one of the largest single day operations against the Mafia in the FBI's history both in terms of the number of defendants arrested and charged and the scope of the criminal activity that is alleged."
Related stories