Watch Video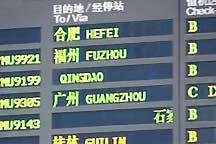 Play Video
Areas of southern China are experiencing their strongest snowfall. Over 10 centimeters of snow has accumulated in Shanghai as well as Hunan, Zhejiang and Jiangsu provinces. In several places, the snowfall broke records. It has also wreaked havoc for spring festival travelers.
At Shanghai's Pudong and Hongqiao airports, flights were temporarily grounded several times on Thursday. As of five o'clock in the afternoon, nearly 530 flights had been delayed, stranding almost thirty thousand passengers. Airport authorities took measures to ensure food and drink supply, asking shops and restaurants to stay open till the last flights took off.
In Huzhou of Zhejiang province, the medium and long-distance coaches were halted and local transportation officials sent around four hundred passengers to train stations.
"I've been waiting here since six in the morning, finally I can leave now."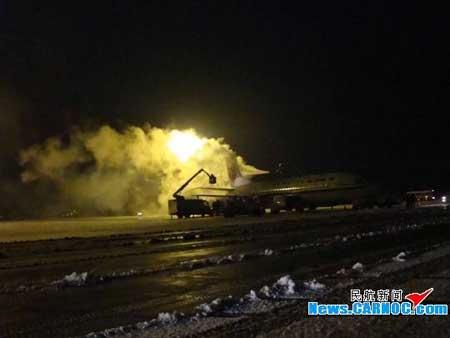 Measures are taken to prevent influence of snowy weather during Spring Festival
travel rush.
In Hunan Province, 71 cities and counties have experienced snowy weather, disrupting traffic on over a dozen expressways. In the Changsha Coach station, nearly a thousand passengers were also stranded. The station decided to organize a group of coaches to leave together to improve the travel safety.
The waiting room has been running heating for 24 hours, and the radio is broadcasting departure information. Ginger soup and hot drinks were provided to warm up the passengers.
Related stories
Editor:Zhang Jingya |Source: CNTV.CN