Watch Video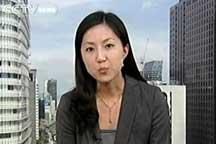 Play Video
We can now cross live to the South Korean capital Seoul, to talk to our correspondent U Jean Jung. Hello, U Jean!
Q1: Can you tell us more about Foreign Minister Kim Sung-hwan's schedule, and also his agenda for the talks?
Q2: Has there been any comment from the South Korean government..? And what expectations do the public and the media have for the visit?
Okay, thank you U Jean.
South Korea's foreign minister, Kim Sung-hwan, has set off for Japan, for a two day visit. <Full story>
Editor:Zhang Pengfei |Source: CNTV.CN